Screenshots of our products
Screenshots of SRA2001 ver. 6.7a
Picture #1
List of evaluated horses from the 8th race at Rosehill Garden, 14 August 1999.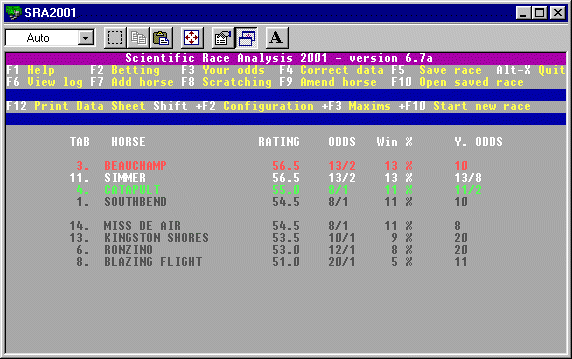 Picture #2
Betting combinations for Quinella in the same race. The first three horses are used in the calculation.
Picture #3
Data required of Beauchamp after the data entry form has been completed.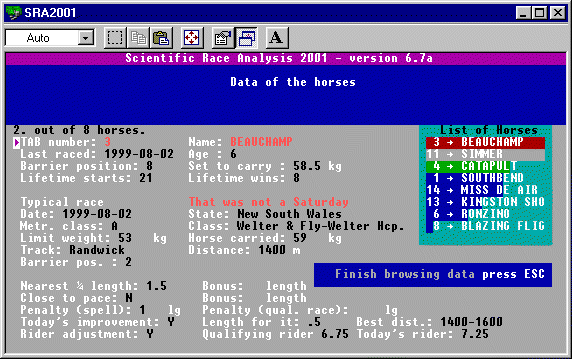 Picture #4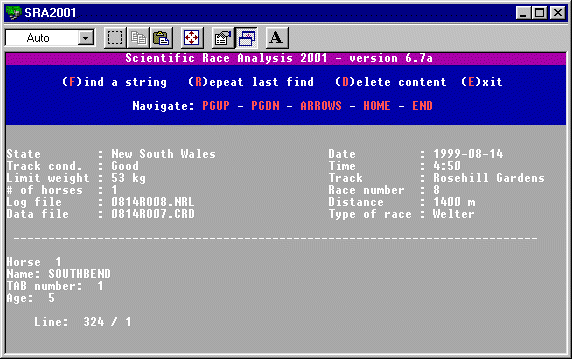 Picture #5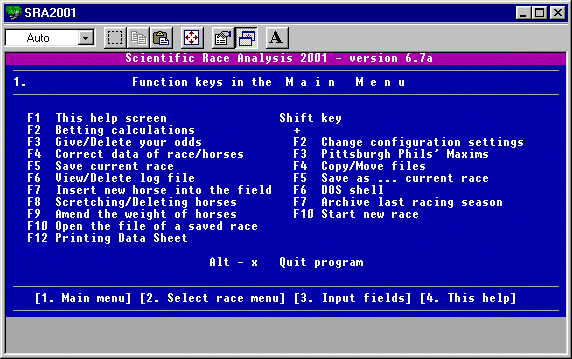 Screenshots of SRA2001 ver. 7.0
Enquiries to: Les Burton
P.O. Box 455, Surry Hills, NSW 2010, Australia
Phone: +61 2 9310 3241
Home Page: http://scientificracing.tripod.com/
Copyright © 2001 by Les Burton, Australia. All Rights Reserved.
Last updated January 2003
Click here if you don't see a red navigation bar on the left